The home consists of many features, and the flooring is one that you cannot neglect. Even though you walk over it, it is a crucial design element. There are many types of flooring to choose from, and each has pros and cons, and picking the right one tends to be challenging.
Want to learn more about the various types of flooring? Still in doubt about which to choose for your home? No worries, I will highlight some popular flooring types along with their pros and cons as a guide to help you determine the best flooring for your home. So, let's dive right into it.
Types of flooring for your home
1. Harwood flooring
Hardwood flooring consists of a single solid wood that is usually 18 – 20mm thick. Popular hardwood options include; maple, oak, walnut, and cherry. Hardwood can be sold in strips of 1.5 – 2.5 inches or 4 – 8 inches planks.
Pros
It can be refinished as many times as you want
A variety of hardwood options are available on the market
Very strong and durable
Stylish and suitable for just about any decoration
Cons
Not suitable for wet areas, e.g., bathroom, laundry room, etc
Vulnerable to dents and scratches
Expensive
Susceptible to moisture damage, causing shrinkage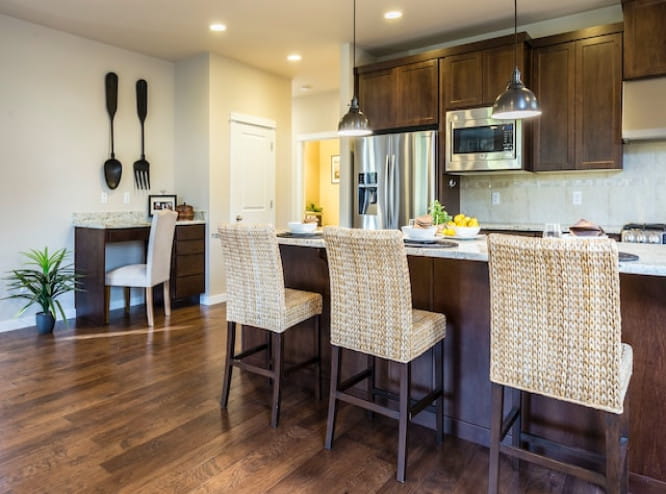 2. Engineered wood
Think of engineered wood as a more affordable alternative to hardwood flooring. Engineered wood features solid wood bonded with multiple layers of high-quality plywood. Similar to hardwood, engineered wood offers durability and beauty.
Pros
Look very similar in style to hardwood flooring but More resistant to dents and scratches
Very easy to clean and maintain
Less likely to warp or be damaged by moisture
Cons
Engineered wood cannot be refinished more than once
Can fade overtime
Not as durable as hardwood
Not suitable for wet areas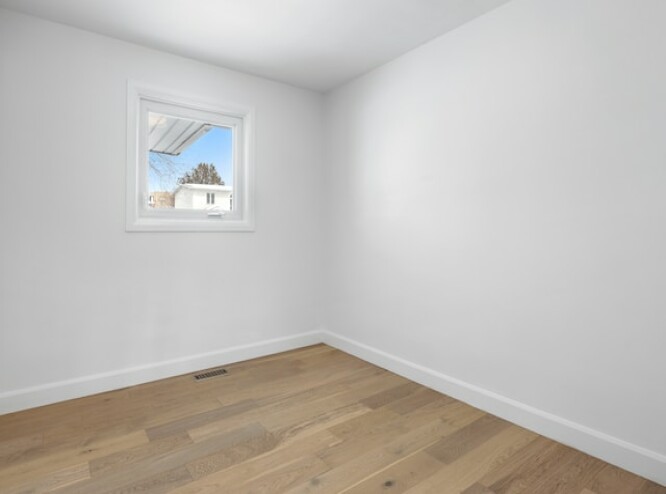 3. Laminate
Laminate wood flooring is likened to engineered wood but without the wood on top. It consists of a particleboard wood base topped by a photograph with a clear plastic coating with multiple texture and color options.
Pros
Very affordable
Easy to clean and maintain
Resistant to scratches and dents
A variety of styles and colors are available
Easy to install
Cons
Susceptible to water damage
It does not have the same classiness and feel that comes with hardwood flooring
It cannot be refinished
Less durable than real wood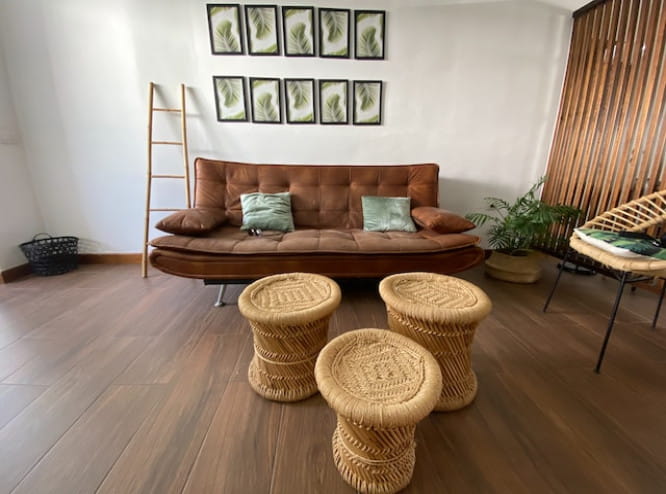 4. Vinyl flooring (LVP)
Vinyl flooring is one of the fastest-growing options for home flooring, mainly because of its resilience. It is extremely resistant to water and will not sustain any damage even if the water sits on the surface for a very long time.
Pros
Suitable for areas that will receive lots of water
Extremely durable
Water-resistant
Fade-resistant
Easy to clean and maintain
Less expensive
Cons
The look may appear to be unnatural
Vinyl flooring is not eco-friendly
It is not scratch and dent resistant
It can prove to be difficult to install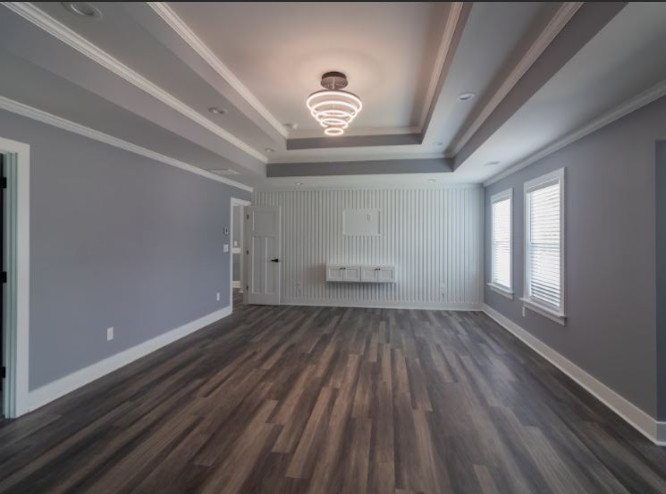 5. Tile
Tile is another type of flooring choice common in areas prone to moisture. It is a very versatile type of flooring and comes in different shapes, textures, and colors. There are two main types of tile material; ceramic and porcelain.
Pros
Water-resistant
Very easy to clean
Extremely durable
Resistant to scratches
Cons
Hard underfoot
Cold and slippery
Difficult to install
Expensive
6. Stone flooring
Like wood, natural stones like granite, marble, travertine, and sandstone are timeless flooring materials. Like tile, stone flooring is extremely durable and popular for indoor and outdoor spaces.
Pros
It has a bold and elegant look
Very durable
Waterproof
Fade-resistant
Stone flooring keeps dust and allergens at bay
Cons
Expensive (depending on the type of stone used)
It can be difficult to install
Cold and slippery
It can be difficult to maintain
It can break if things (e.g., dishware) are dropped on it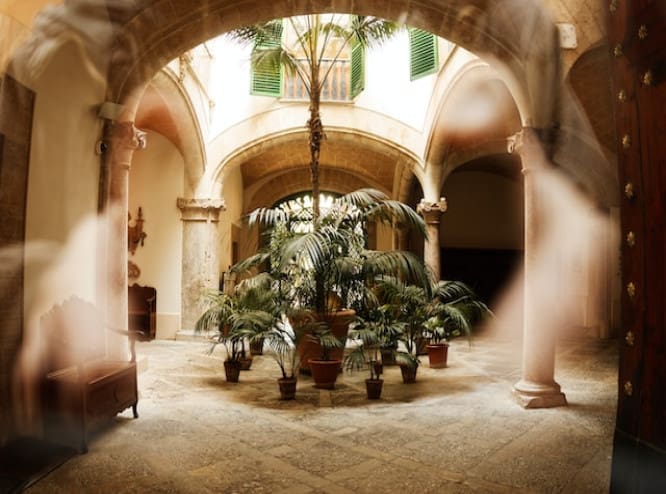 7. Linoleum flooring
This type of flooring is made of biodegradable materials like linseed oil, linoleum, and cork powder. It is sort after because it is durable, eco-friendly, affordable, and easy to install. Additionally, linoleum flooring comes in sheet form and various colors and styles.
Pros
Very affordable
Eco-friendly
Easy to install (DIY friendly)
Available in various colors and styles
Requires very little in terms of maintenance
Cons
Prone to dents and cuts
The color is easily affected when exposed to the sun
Not suitable for areas prone to water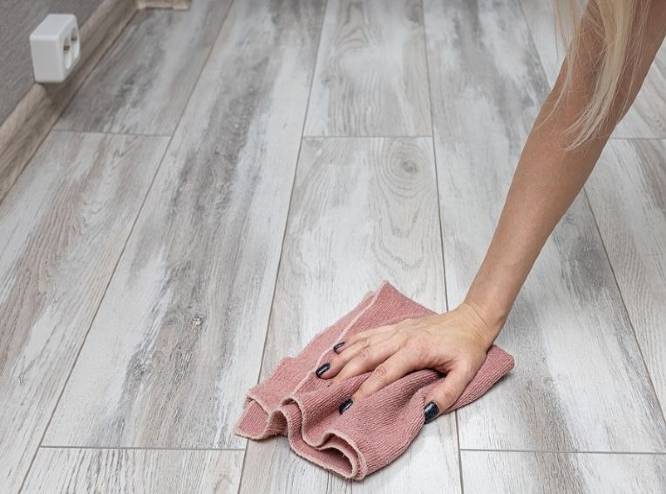 8. Carpets
Although carpet flooring is not as common as before, it remains a popular choice for most homeowners. It is versatile, just like tiles, and comes in different shapes, textures, and colors.
Pros
It has a soft and warm feel on the feet
Carpet absorbs sound
Multiple colors, designs, and texture
Easy to install
Cons
Vulnerable to stains and difficult to clean
Not suitable for people with allergies
Attracts dust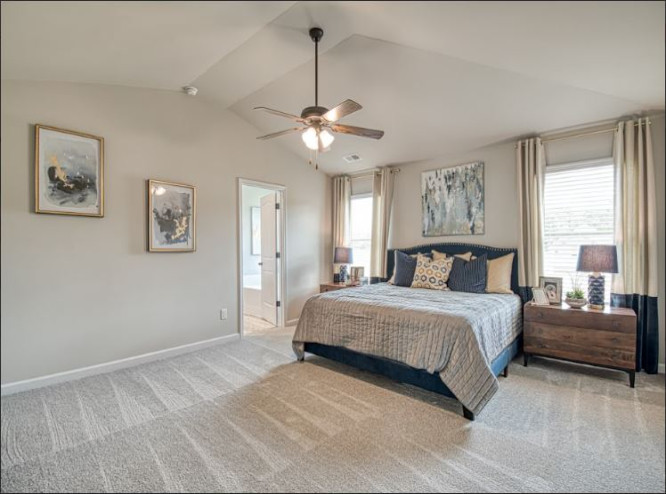 FAQs
What is the most durable type of flooring?
Tile is one of the most durable types of flooring available.
What is the cheapest type of flooring?
Sheet vinyl is the cheapest type of flooring. The price of installation ranges from $1.50 to $4.50 per square foot.
What is the easiest flooring to install?
Hardwood flooring is the easiest hardwood to install.
Conclusion – Choosing The Best Among Various Flooring Types For Your Home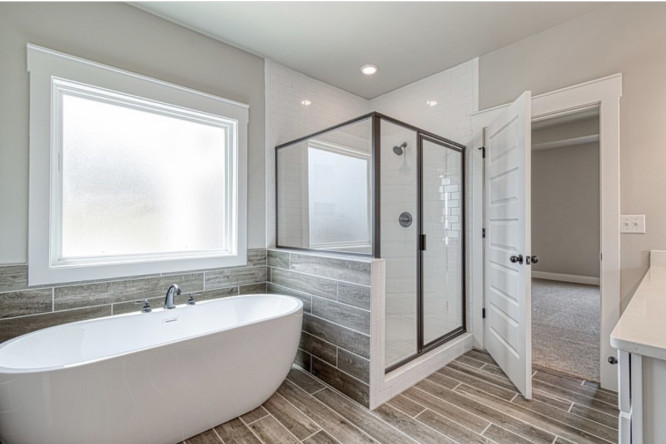 With the various types of flooring available these days, choosing the right flooring might be confusing. Many homeowners will mostly focus on the closeness of the price of the flooring with their budget without looking at other factors.
That said, the best type of flooring for your home should not only depend on your budget but also; on your comfort, maintenance, and durability.
At Samkins Construction LNC, we pride ourselves in meeting these factors, so Contact Us Today!!!
Thanks for reading.