If you are considering getting a new home, you're probably torn between buying an already-built home and building a custom one. While many people who are not properly informed will buy an already-built home, few will ask some questions. "Is building a custom home worth it? What are the benefits of building a custom home?"
The debate ends here if you are in the market for a new home and ask the above questions. I have gathered a list of reasons to consider building a custom home instead of getting an already-built one. So, let's dive right into it.
What is a custom home?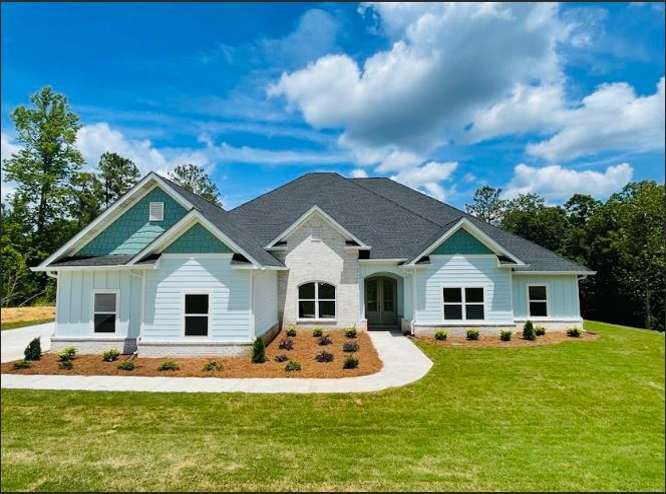 Before we dive into the topic of the day, we must first define what a custom home is. A custom home is a home that is designed and built to fit the unique specification of the client or customer. The potential homeowner works with the homebuilder to design, plan, and select every detail from scratch to finish.
What are the benefits of building a custom home?
1. Self-expression in even the smallest detail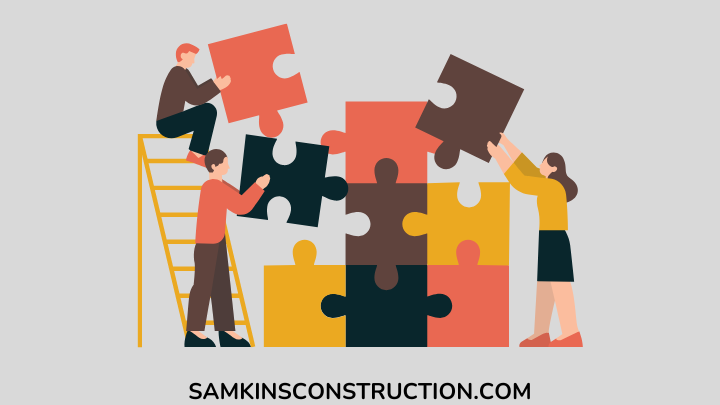 Think about it this way, every other home you've gotten or lived in, have you ever had a say in the details? At most, you had to make a few changes to make the home more suitable for your lifestyle, yet it still probably wasn't 100% how you wanted it.
Whereas a custom home is an expression of oneself. That is, every single detail of the home is selected by you, whether big or small. From the light fixture to the floor plan, you have the final say on every aspect of the home.
2. You can have the latest technological innovation
There are vast amounts of technological advancements hitting the market day by day to improve the functionality of the home. Some examples include; underfloor heating, smart doors, smart showers, etc. Getting an already-built house with these features can be very difficult.
A custom home will allow you to build your home with a number of high-tech innovations. Innovations that will normally cost a fortune to add to an existing home.
3. You get more out of your land
The ability to choose where and how you want your home to be built is unmatched. Most already-built homes are built by homeowners trying to maximize their land to hold more rooms. Whereas for custom homes, you can flex spaces as much as possible. This allows you to build a gap between cooking, dining, and relaxation while still maintaining privacy where it matters.
4. Lower cost of maintenance
Buying an already-built home sometimes feels like a gamble. You may get home with many unforeseen maintenance pitfalls months after moving in. You will spend a fortune repairing or replacing these things in the home.
I do not have to stress enough that everything in a custom home is new. That means all building materials, appliances, furniture, etc., come with direct manufacturer warranties. You need not worry about regular maintenance; if something breaks, you can replace it at little to no cost.
5. Custom homes are more energy efficient
As I mentioned earlier in this article, various technological advancements are hitting the market by the day. And most of these innovations are designed to be more efficient than the old ones. A custom home with some of these modern innovations will expect a substantially lower monthly energy bill.
6. Pride of ownership
There is nothing like having a fully functional and appealing home. It is a work of art; the craftsmanship, spacious interior, and interior decor are a testament to your classic lifestyle. Comfortably entertaining your guest is a testament to your hosting strength.
7. Cost control
There is a common misconception that building a custom home will cost more than buying an already-built or existing home, but this isn't always the case. When building your custom home, you are in charge of every material that finds its way into your building construction.
In other words, you control the price point of every detail in the construction along with the guidance of the custom home builder, especially when you work with Samkins Construction. We ensure we keep the budget consideration at the back of our minds throughout the construction process. So you need not worry since your construction will stay within the realm of affordability.
When is building a custom home not worth it?
Well, I'm not going to sugarcoat it; the truth is that custom homes are not for everyone. So, here are a few scenarios when a custom home might not be the right choice for you.
1. When there are financial constraints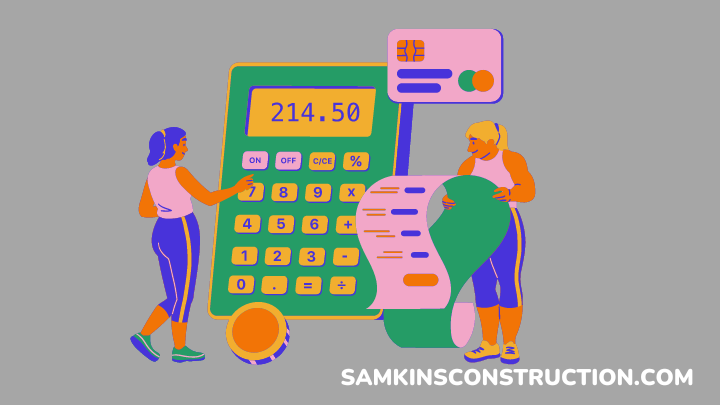 Nothing good comes cheap. As much as we try our best to cut costs to fit the customer's budget, we have to be realistic at some point. If you are not capitalized appropriately or on a very tight budget with no room for contingencies, it can be challenging later on.
Remember that while building a home, labor and material cost fluctuate, and when there is no room for contingencies, or you are on an extremely tight budget, the project might suffer. We pride ourselves in giving the best, and in scenarios like this, the best advice will be to buy an existing home.
2. Tight timeline
Buying an existing home can be done in weeks, days, or even, but it's not the same for custom homes. The process can take months until completion, and that does not factor in the time it will take to get the land and get the required permit before construction. So, if you are on a tight timeline, buying an existing home might be the right choice.
3. If getting the construction loan is challenging
Most potential homeowners will need a construction loan when they build their home and the process may be overwhelming. You will need to provide a variety of documents, a plan for your home, estimated costs, information about land value, specs, and the timeline. You will also have your credit score and annual income checked after getting a loan prequalification approval, and even after that, getting a loan is not certain.
FAQs
How do you build a custom home?
The custom home build process is relatively straightforward. First, know your budget, research the type of home you want, assemble your team, buy the land, get the permit, then begin construction.
How long does it take to custom-build a house?
Building a custom home takes 4 – 8 months, without determining the time required to get the land and permit.
Do custom homes appraise higher?
They will appraise as long as they are built in favorable locations and have unique features. However, this is not a guarantee.
Conclusion – Is building a custom home worth it?
The process involved in building a custom home can be time-consuming and overwhelming, especially if you decide to go through this journey alone. But with the many benefits of having one, it is safe to say that building a custom home for you and your family is worth it.
Going through this process with an expert is advised to help make this project as seamless as possible. Samkins Construction specializes in building luxurious custom homes. This means we have experts on our team to make this project stress-free for you. Read about our team, get answers to your questions, then get in touch with us to start your custom-building process today!!!!
Thanks for reading.