Are you thinking of building a custom home but don't know how it works? I believe your mind is filled with paralyzing questions, like "Where do I start? What is the custom build process? What do I have to do?". The good news is that you are at the right place. Samkins Construction Inc will give you a step-by-step breakdown of what you need to do before you embark on this journey.
A custom home is a personal reflection of your style and taste. Some clients know exactly what they want, while others are overwhelmed by all the options and need help deciding. Either way, we're here to help you build a home you'll love. One that can be customized to suit your needs and lifestyle. One to be proud of for years to come.
How to build a custom home – Custom home building process
1. Know your budget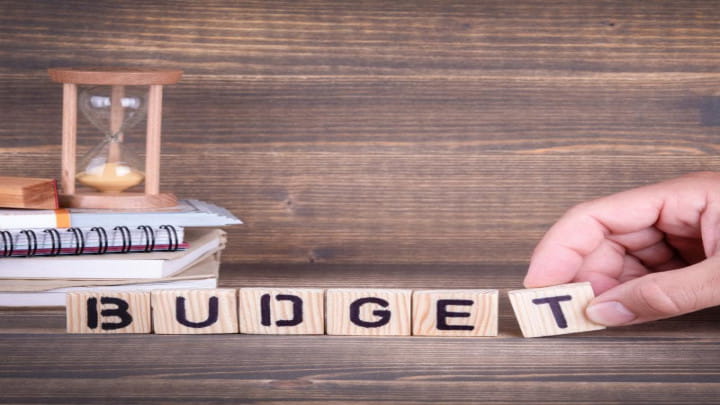 Before you kick off this journey, you must first know your budget and construction financial limit. Without knowing how much you can spend, it is impossible to determine the style, size, and type of home you can afford. When I speak of budget, I mean numbers or cost to achieve your desired specification. The best way to determine your budget is by engaging your lender through a pre-approval process.
Things to factor into your budget include;
The cost of the land
Dues and taxes (permit)
Landscaping cost
Furnishing and other interior decorations
Engineering fees
Home construction
Other contingency fees
You may also require a loan in order to complete this project. Ensure you;
Check your credit score as a bad credit score may affect your chances
Speak with multiple lenders in order to determine the one with the best interest rate and policy
Consider mortgage options like Construction One Time Closing (Is it fixed rate or variable? 12 or 30 years? FHA or traditional?)
2. Research the type of house you want
Your custom home is a personal reflection of your lifestyle and taste. Houses have different styles and types. You need to determine which fits your lifestyle and makes you happy.
Houses could be built on a slab, crawlspace, basement, or half split. Is it one story, two stories, and so on? We have Modern/Contemporary, farmhouses, traditional, transitional, European, tiny, ranch, colonial, craftsman, Tudor, Cottage, Mediterranean, Prairie, Greek Revival, Georgian, Cape Cod, French Colonial, and so many on.
3. Assemble your project team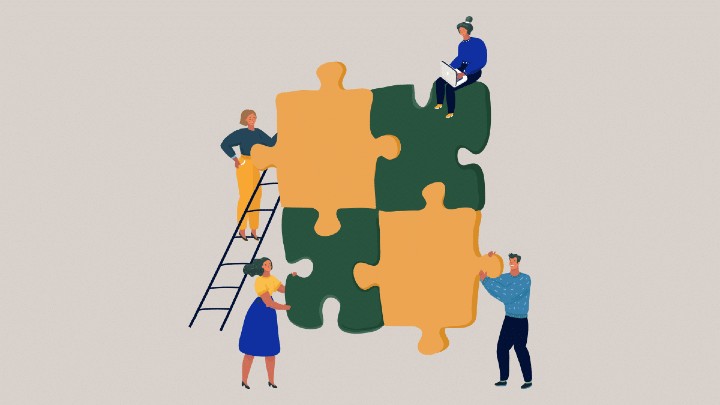 After determining your budget, the next important step is to build a team to oversee the project. This team will consist of the architect, designer, surveyor, engineers, interior designers, and general contractors.
Choosing the right architect and designer is very important. They do more than just draw up plans, rather, they listen to you, view your ideas or vision, and come up with possible ways to bring your ideas to a functional design. Hiring the right general contractor is also very important. It is important you hire a contractor at an early stage before the design is finalized.
The contractor advises on the buildability of the lot, and the cost implication of designs. He/she brings all visions into reality through their skilled building process, transforming a vacant lot into a beautiful home.
The general contractor should be someone you trust and can communicate well with. The surveyor is also another important member of the team. His/her job is to ensure the land is a right fit for the project. Without a surveyor, you might encounter issues along the way.
The structural, and civil engineers help with the geological, and structural functionality of the projected house to be built. Interior designers help with the design makeup of the interior and thereby creating a feeling for homeowners.
Of course, assembling your team can prove to be stressful, and this is why Samkins Construction Inc is unique. We offer an all-in-one service comprising all the above-mentioned team members. We are a design-build company that uses innovative solutions to create a perfect build. With us, you are sure the service you are getting is top-notch. We tailor and create a fair balance between your designs, budget, and quality.
4. Buying the land
One of the most important steps is to select the land for your custom home. And when I say selecting the land, I do not necessarily mean selecting any land just cause it is in a serene environment. There are other factors to put into account;
What are the land zoning and building code restrictions? Commercial, industrial, residential (Low, Medium, High Density, R-1, R-2, R-4, R-5, R-6, R-7, R-8.)
What is the lot Size?
What is the topography of the land?
Is it well suited for a basement or slab home?
What utilities are available? Septic or sewers, electricity, water, internet?
Are there facilities close by that you need? For example; schools, shopping facilities, etc.
Is the square feet and acres of the land fit for the custom home you want?
Would there be sun? (that is if you require it for passive solar heat)
Are there Subdivisional Ordinances or HOA restrictions?
Confirming Land Genuity and ownership?
At Samkins Construction Inc you'll have the answers to these questions. Our team can help you look at the land and give our professional opinion if it fits your custom build.
5. Getting the permit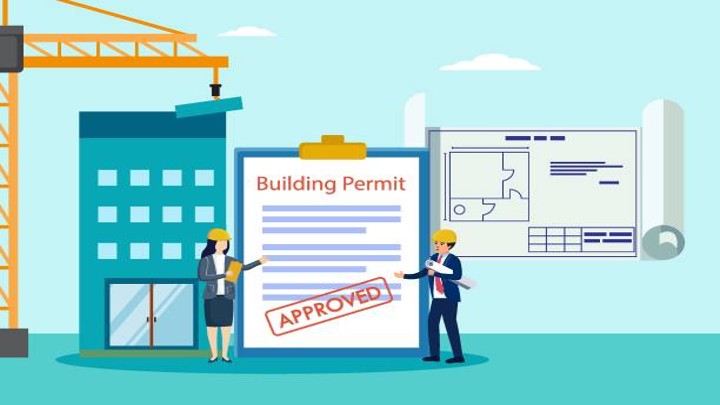 Before the construction stage commences, you will need to have all the permits ready. Houses are demolished each day due to incomplete documentation and you do not want to be a victim.
To avoid a situation like this, ensure you secure permission and get registered before you commence construction. The documents or permits required might include but are not limited to the following;
Land disturbance permit
Utilities(Septic or sewer permit, water, electricity)
Building permit
Land survey report
Land soil test report
Land purchase or transfer document
Architecture drawings
Structural report
What's next?
Construction begins
After playing your part, it's now time to start the journey to get you your top-notch custom home. We do a pre-construction meeting where we discuss project details prior to construction. Sit back and watch us transform your piece of land into a mansion tailored to your specifications.
FAQs
Is it cheaper to buy or build a house in Georgia?
This is relative, it is cheaper to build a custom home than buy a custom ready-to-move-in home. Also, remember that building a house yourself allows you to customize every inch of the house to your needs.
How long does it take to build a custom home?
Depending on the type being built, it may take anywhere from 4 – 8 months. Slab homes will range from 4 – 6 months and basement homes will range from 6 – 8 months.
Conclusion
It's all your choice, you have maximum control. We create a great remarkable building-feeling experience and make your custom home-building journey a seamless process.
Custom-built homes are becoming more and more sort after. Everyone wants the thrill of having a home design and structure just the way they dream it should be. This is what we strive for at Samkins Construction Inc.